Community Health Best Practices, LLC is a nonprofit network comprised of 17 of the nation's leading community health centers. Our Members operate federally qualified health centers (FQHCs) in Oregon, Washington, Arizona, California, Colorado, New Mexico, Texas, Hawaii, Connecticut, New York, Massachusetts, and Puerto Rico, and they provide comprehensive primary care and behavioral health services to all patients regardless of the patients' ability to pay for such services. Our Member's health centers annually provide care to more than 1 million individuals and perform approximately 5 million medical, dental and behavioral health encounters, a large percentage of which involve uninsured or underinsured patients.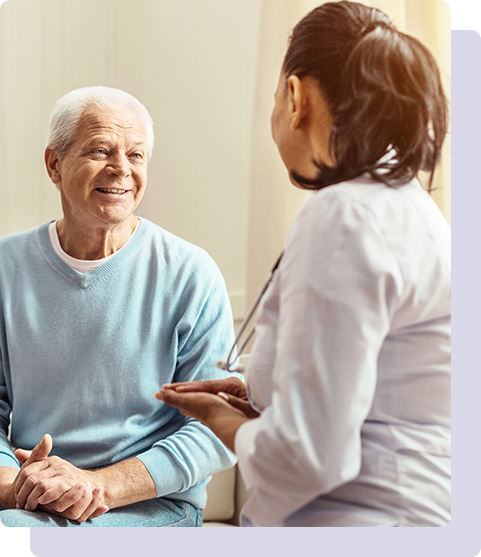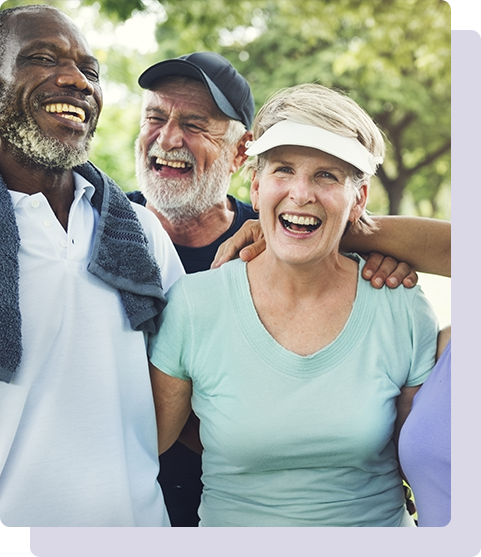 Community Health Best Practices, LLC was formed for the purpose of supporting the nonprofit and community-focused missions of our Member organizations. The LLC carries out this purpose by:
Procuring grant funds and donations to further the nonprofit missions of the LLC's member health centers;
Developing and implementing collaborative purchasing programs designed to leverage the combined size and purchasing power of the LLC's Members in order to obtain favorable product and service pricing; and
Seeking support for educational programs and activities designed to perpetuate evidence-based operational and clinical "best practices" within our Member's health centers.
Community Health Best Practices, LLC is a health center controlled network (HCCN) actively pursuing opportunities to develop a health information technology platform that will enable our health centers to optimize health outcomes for their patients while simultaneously enhancing our Members' ability to control costs and enhance operational efficiency.
Organizational Impact
The health centers that comprise Community Health Best Practices, LLC have a significant impact on the communities we serve. Not only are our safety net health care and social service programs vital to our patients and clients, but we are a major economic driver in many urban, rural and frontier communities throughout the United States. We are excited to share with you our organizational impact statement prepared in partnership with Capital Link, a non-profit organization that has worked with hundreds of health centers and primary care associations (PCAs) for over 25 years to plan for sustainability and growth, access capital, improve and optimize operations and financial management, and articulate value.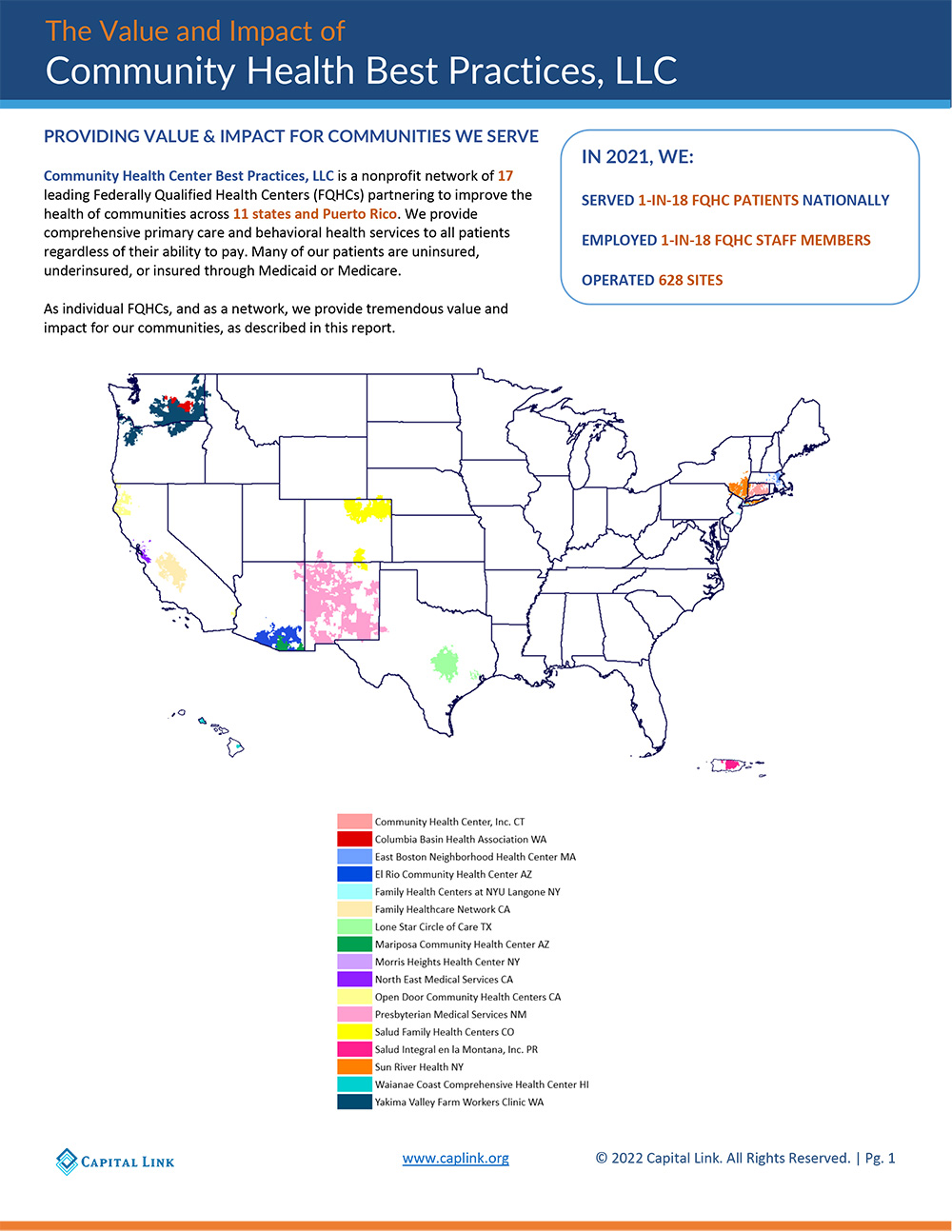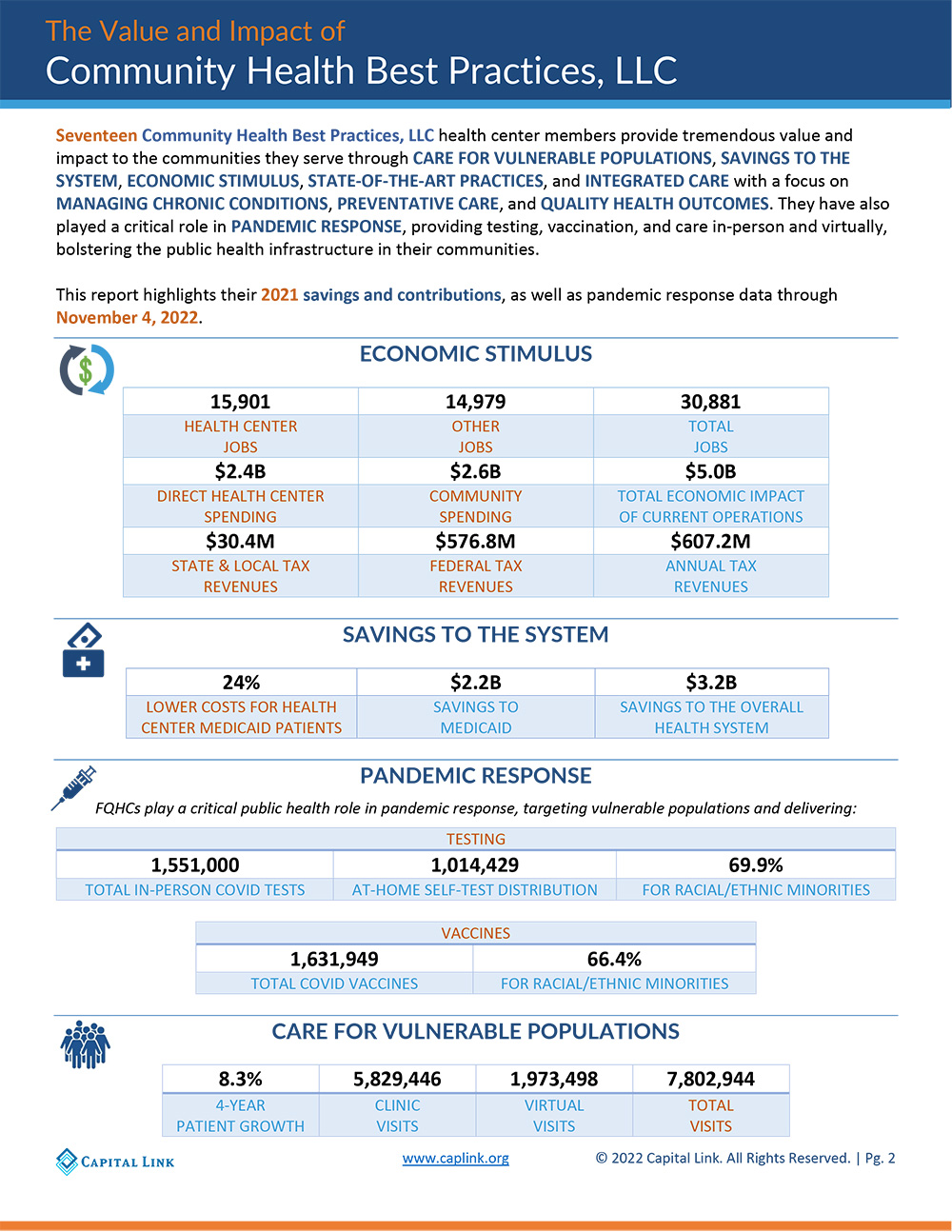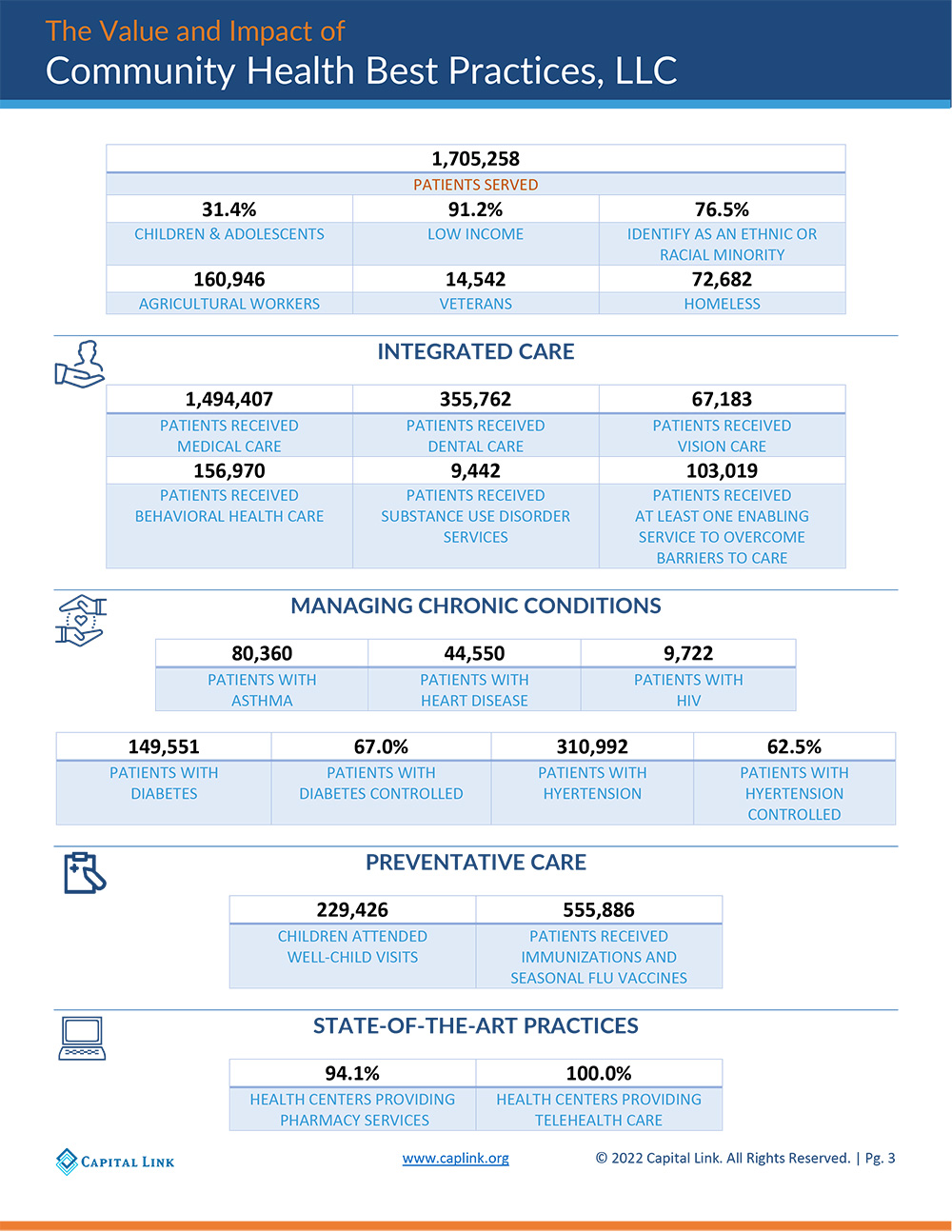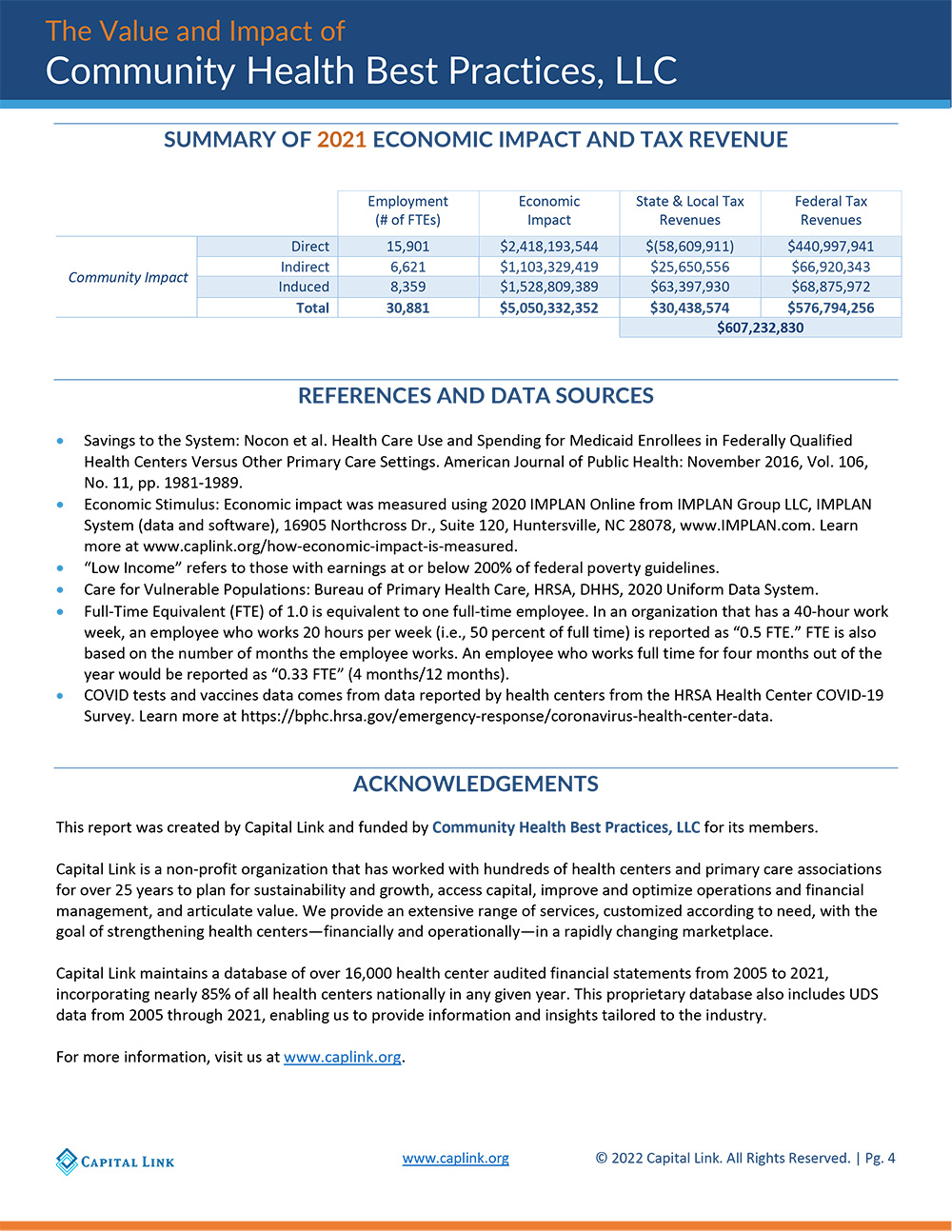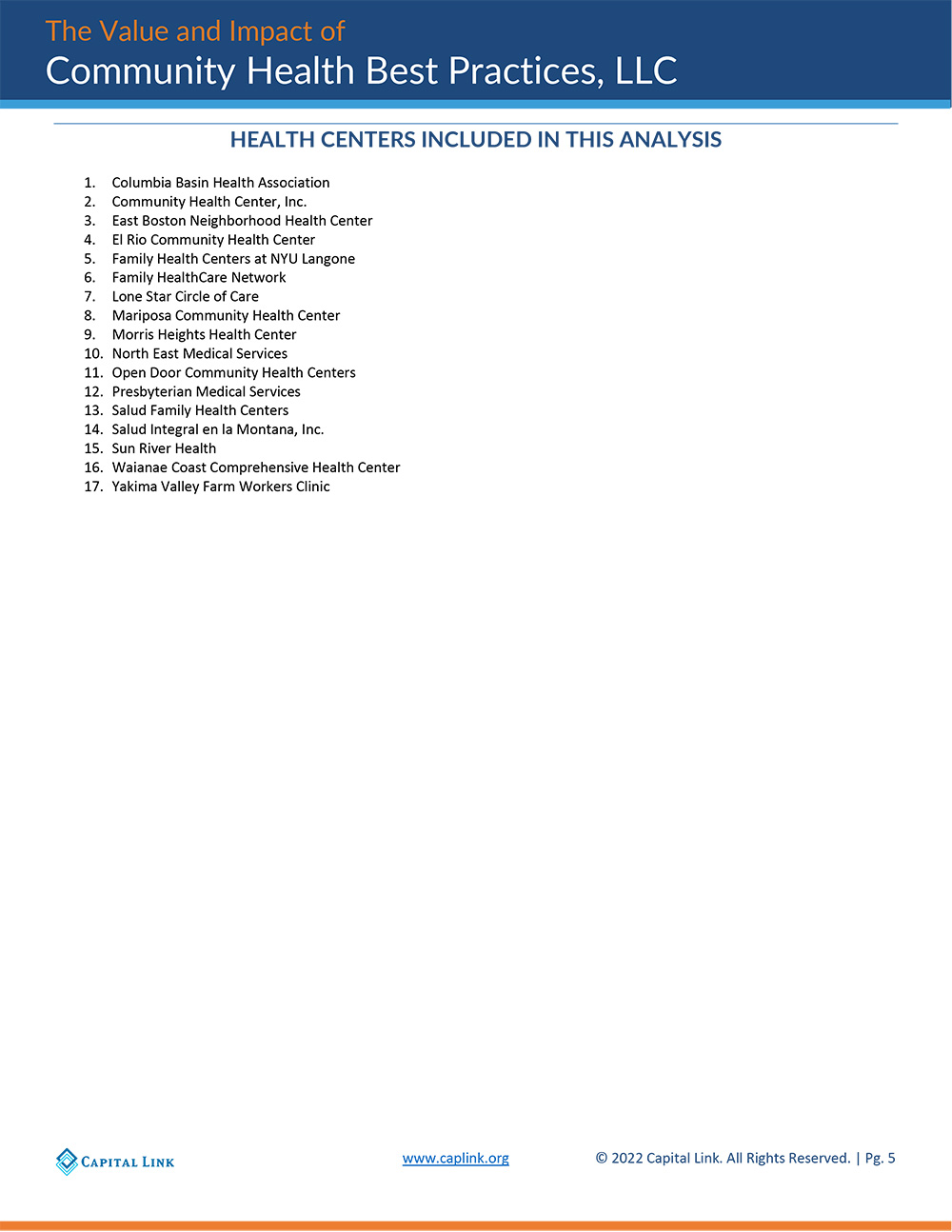 Contact Us
For questions and comments,
please complete the form below.